For
FREE
Expert Advice
or Assistance Call Any of Our Offices
and Our Floor Painting Specialists
will be Pleased to Help
Scotland :
01506 657996
Newcastle :
0191 419 2530
Chorley :
01257 266696
Acrylic Floor Paints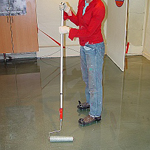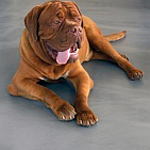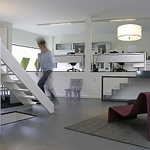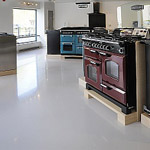 Acrylic floor paints, including urethane alkyd floor paints, or PU Modified floor paints are the cheapest, 1-component, solvent or water based floor paints that are sold in the UK.
However for durable floors in all domestic, commercial and especially industrial or heavier duty requirements i.e. in wet areas or in areas subjected to any vehicle traffic, then we recommend a 2-component water based, or solvent free epoxy floor paint, in order to ensure that you will achieve a good result for the long term.
Note: For Domestic Garage Floors and areas in contact with any vehicle tyres, please only use 2-component products. We recommend water based, epoxy resin floor paints for durable garage floors, which have the added advantage of also being available in any colour of your choice.